Happy Tuesday bookish people! Merry Bookmas day 14! Today I will be sharing with you ten books that I wish I had gotten around to reading in 2021. There are way more than ten of these but that would be come a really really long blog post. So I have limited it to just ten.
And they are:
Where Dreams Descend by Janella Angelles
In a city covered in ice and ruin, a group of magicians face off in a daring game of magical feats to find the next headliner of the Conquering Circus, only to find themselves under the threat of an unseen danger striking behind the scenes.
As each act becomes more and more risky and the number of missing magicians piles up, three are forced to reckon with their secrets before the darkness comes for them next.
The Star: Kallia, a powerful showgirl out to prove she's the best no matter the cost
The Master: Jack, the enigmatic keeper of the club, and more than one lie told
The Magician: Demarco, the brooding judge with a dark past he can no longer hide
Where Dreams Descend is the startling and romantic first book in Janella Angeles' debut Kingdom of Cards fantasy duology where magic is both celebrated and feared, and no heart is left unscathed.
The Night Circus by Erin Morgenstern
The circus arrives without warning. No announcements precede it. It is simply there, when yesterday it was not. Within the black-and-white striped canvas tents is an utterly unique experience full of breathtaking amazements. It is called Le Cirque des Rêves, and it is only open at night.
But behind the scenes, a fierce competition is underway—a duel between two young magicians, Celia and Marco, who have been trained since childhood expressly for this purpose by their mercurial instructors. Unbeknownst to them, this is a game in which only one can be left standing, and the circus is but the stage for a remarkable battle of imagination and will. Despite themselves, however, Celia and Marco tumble headfirst into love—a deep, magical love that makes the lights flicker and the room grow warm whenever they so much as brush hands.
True love or not, the game must play out, and the fates of everyone involved, from the cast of extraordinary circus performers to the patrons, hang in the balance, suspended as precariously as the daring acrobats overhead.
Written in rich, seductive prose, this spell-casting novel is a feast for the senses and the heart.
Clockwork Angel by Cassandra Clare
In a time when Shadowhunters are barely winning the fight against the forces of darkness, one battle will change the course of history forever. Welcome to the Infernal Devices trilogy, a stunning and dangerous prequel to the New York Times bestselling Mortal Instruments series.
The year is 1878. Tessa Gray descends into London's dark supernatural underworld in search of her missing brother. She soon discovers that her only allies are the demon-slaying Shadowhunters—including Will and Jem, the mysterious boys she is attracted to. Soon they find themselves up against the Pandemonium Club, a secret organization of vampires, demons, warlocks, and humans. Equipped with a magical army of unstoppable clockwork creatures, the Club is out to rule the British Empire, and only Tessa and her allies can stop them…
The Diviners by Libba Bray
SOMETHING DARK AND EVIL HAS AWAKENED… Evie O'Neill has been exiled from her boring old hometown and shipped off to the bustling streets of New York City—and she is pos-i-tute-ly ecstatic. It's 1926, and New York is filled with speakeasies, Ziegfeld girls, and rakish pickpockets. The only catch is that she has to live with her uncle Will and his unhealthy obsession with the occult. Evie worries her uncle will discover her darkest secret: a supernatural power that has only brought her trouble so far. But when the police find a murdered girl branded with a cryptic symbol and Will is called to the scene, Evie realizes her gift could help catch a serial killer. As Evie jumps headlong into a dance with a murderer, other stories unfold in the city that never sleeps. A young man named Memphis is caught between two worlds. A chorus girl named Theta is running from her past. A student named Jericho is hiding a shocking secret. And unknown to all, something dark and evil has awakened…
A Winters Promise by Christelle Dabos
Long ago, following a cataclysm called "The Rupture," the world was shattered into many floating celestial islands. Known now as Arks, each has developed in distinct ways; each seems to possess its own unique relationship to time, such that nowadays vastly different worlds exist, together but apart. And over all of the Arks the spirit of an omnipotent ancestor abides.
Ophelia lives on Anima, an ark where objects have souls. Beneath her worn scarf and thick glasses, the young girl hides the ability to read and communicate with the souls of objects, and the power to travel through mirrors. Her peaceful existence on the Ark of Anima is disrupted when she is promised in marriage to Thorn, from the powerful Dragon clan. Ophelia must leave her family and follow her fiancée to the floating capital on the distant Ark of the Pole. Why has she been chosen? Why must she hide her true identity? Though she doesn't know it yet, she has become a pawn in a deadly plot.
The Once and Future Witches by Alix E Harrow
In 1893, there's no such thing as witches. There used to be, in the wild, dark days before the burnings began, but now witching is nothing but tidy charms and nursery rhymes. If the modern woman wants any measure of power, she must find it at the ballot box.
But when the Eastwood sisters–James Juniper, Agnes Amaranth, and Beatrice Belladonna–join the suffragists of New Salem, they begin to pursue the forgotten words and ways that might turn the women's movement into the witch's movement. Stalked by shadows and sickness, hunted by forces who will not suffer a witch to vote-and perhaps not even to live-the sisters will need to delve into the oldest magics, draw new alliances, and heal the bond between them if they want to survive.
There's no such thing as witches. But there will be.
Furyborn by Claire LeGrand
The stunningly original, must-read fantasy of 2018 follows two fiercely independent young women, centuries apart, who hold the power to save their world…or doom it.
When assassins ambush her best friend, Rielle Dardenne risks everything to save him, exposing herself as one of a pair of prophesied queens: a queen of light, and a queen of blood. To prove she is the Sun Queen, Rielle must endure seven elemental magic trials. If she fails, she will be executed…unless the trials kill her first.
One thousand years later, the legend of Queen Rielle is a fairy tale to Eliana Ferracora. A bounty hunter for the Undying Empire, Eliana believes herself untouchable–until her mother vanishes. To find her, Eliana joins a rebel captain and discovers that the evil at the empire's heart is more terrible than she ever imagined.
As Rielle and Eliana fight in a cosmic war that spans millennia, their stories intersect, and the shocking connections between them ultimately determine the fate of their world–and of each other.
Throne of Glass by Sarah J Maas
After serving out a year of hard labor in the salt mines of Endovier for her crimes, 18-year-old assassin Celaena Sardothien is dragged before the Crown Prince. Prince Dorian offers her her freedom on one condition: she must act as his champion in a competition to find a new royal assassin.
Her opponents are men-thieves and assassins and warriors from across the empire, each sponsored by a member of the king's council. If she beats her opponents in a series of eliminations, she'll serve the kingdom for four years and then be granted her freedom. Celaena finds her training sessions with the captain of the guard, Westfall, challenging and exhilarating. But she's bored stiff by court life. Things get a little more interesting when the prince starts to show interest in her … but it's the gruff Captain Westfall who seems to understand her best.
Then one of the other contestants turns up dead … quickly followed by another. Can Celaena figure out who the killer is before she becomes a victim? As the young assassin investigates, her search leads her to discover a greater destiny than she could possibly have imagined.
Wolf Hall by Hilary Mantel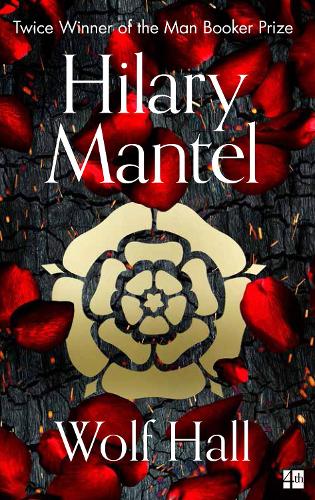 England in the 1520s is a heartbeat from disaster. If the king dies without a male heir, the country could be destroyed by civil war. Henry VIII wants to annul his marriage of twenty years and marry Anne Boleyn. The pope and most of Europe opposes him. Into this impasse steps Thomas Cromwell: a wholly original man, a charmer and a bully, both idealist and opportunist, astute in reading people, and implacable in his ambition. But Henry is volatile: one day tender, one day murderous. Cromwell helps him break the opposition, but what will be the price of his triumph?
The Box in the Woods by Maureen Johnson
The Truly Devious series continues as Stevie Bell investigates her first mystery outside of Ellingham Academy in this spine-chilling and hilarious stand-alone mystery.
Amateur sleuth Stevie Bell needs a good murder. After catching a killer at her high school, she's back at home for a normal (that means boring) summer.
But then she gets a message from the owner of Sunny Pines, formerly known as Camp Wonder Falls—the site of the notorious unsolved case, the Box in the Woods Murders. Back in 1978, four camp counselors were killed in the woods outside of the town of Barlow Corners, their bodies left in a gruesome display. The new owner offers Stevie an invitation: Come to the camp and help him work on a true crime podcast about the case.
Stevie agrees, as long as she can bring along her friends from Ellingham Academy. Nothing sounds better than a summer spent together, investigating old murders.
But something evil still lurks in Barlow Corners. When Stevie opens the lid on this long-dormant case, she gets much more than she bargained for. The Box in the Woods will make room for more victims. This time, Stevie may not make it out alive.
That's it, that's ten of the books that I wish I had gotten around to reading this year but never did. Hopefully next year!