Happy Thursday bookish people! And a very Merry Bookmas. It is the second day of December and the second day of my everyday blogging that I plan to do in December and so far I am doing pretty well, but we are only two days in.. Anyway, today I am going to be showing you some of the best bookish themed advent calendars I have seen on Etsy, and I will also show you the two that I got for myself. By the time that this post goes up they probably won't be available anymore but I would still like to show you what is/was on offer because it might be useful for next year.
The Cozy Librarian – Bookish Advent Calendars: Science Fiction and Fantasy, Teen Fiction, Classic and Literary Fiction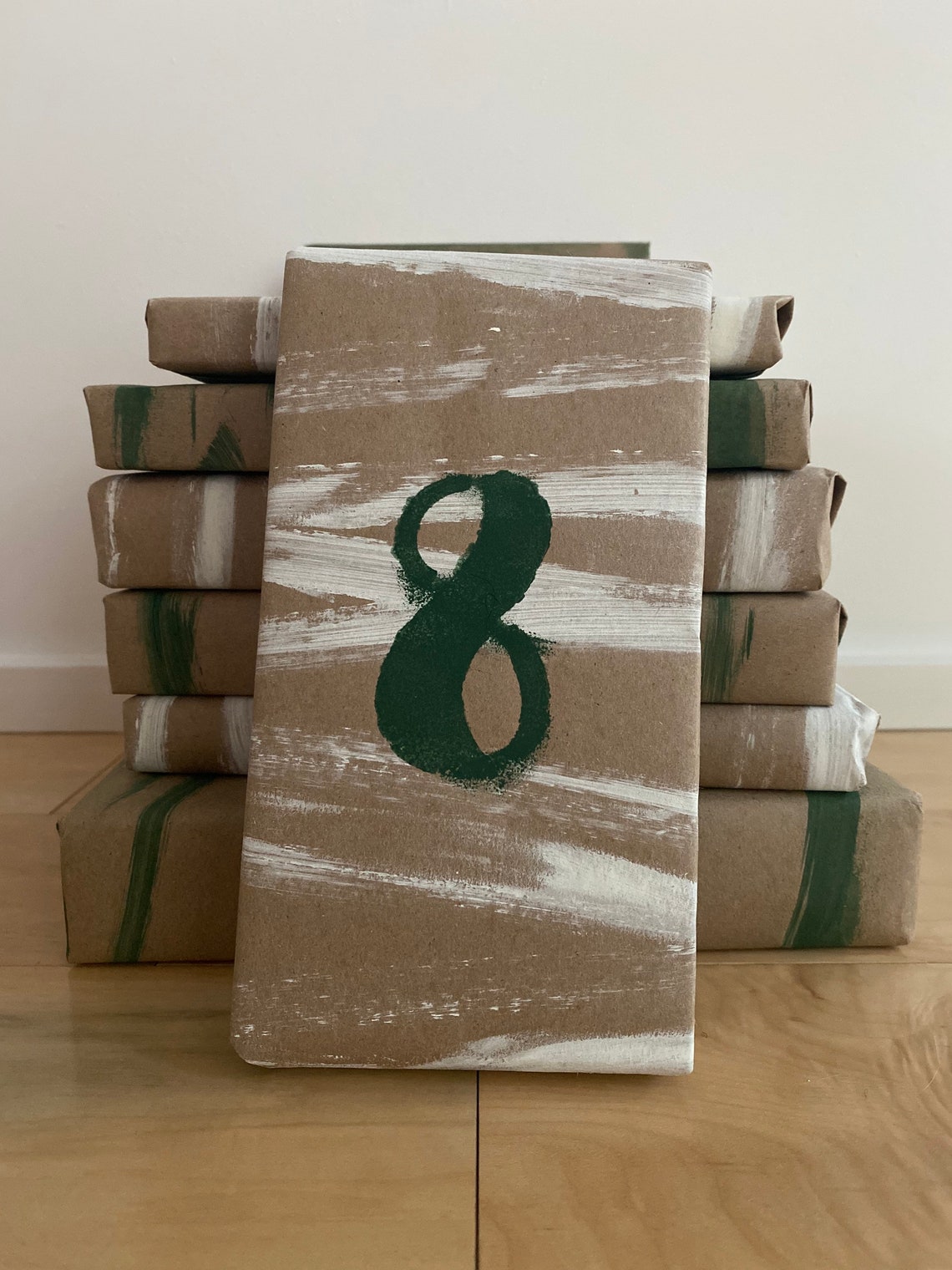 This is priced at around £69 but I believe it changes for each book genre. Each box includes 12 wrapped books, mostly used but still in good condition. They include a mix of paperback and hardback books and offer each of the genres that I mentioned above.
BookBoxFan – Book Advent Calendar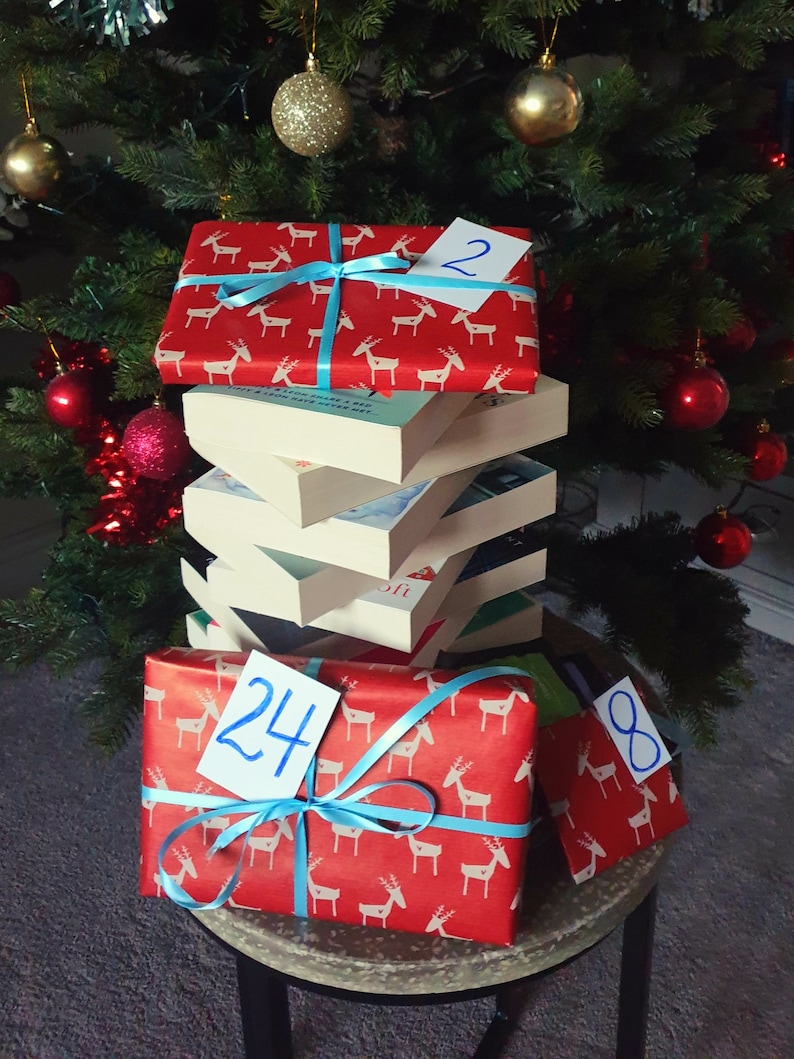 This advent calendar is priced at £79.99 and it includes 12 books, 6 teas and 6 hot chocolates. The genres include: crime/thriller, romance, historical fiction, Christmas and mindfulness. I like that they include such a variety of genres. Each advent calendar is prepared individually so if you want a specific genre or hot drinks you can message the seller and try and work something out.
EmilyCromwellDesigns – A very merry 12 days of bookmas advent calendar box
This box is priced at £51.28 and it includes 12 individually wrapped and numbered gifts, such as 4 laminated bookmarks, 1 ornament, 2 magnetic bookmarks, 1 pen, 1 sticky notes pad, 1 sticker, 1 notepad and 1 magnet. These items are so beautiful and colourful I had to include it in my little round up.
ScintillareBySunidhi – personalised 12 days of Christmas bookish advent calendar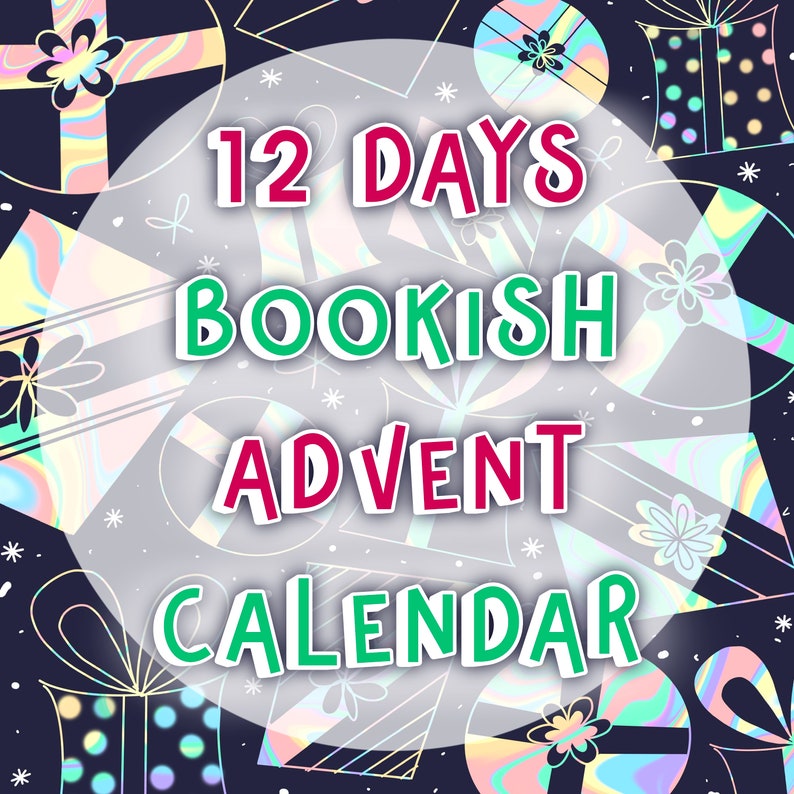 This box is priced at £22.37 as a starting price but again I think this one changes depending on if you want the personalization or not. All 12 gifts are individually wrapped and include items such as keychains, popsockets, coasters and more. The personalised option offers you a book stamp which says "belongs to (name's) library".
Now onto one of the advent calendars I got for myself, the other one I can't find the listing for anymore so it must be sold out but it is a fantasy advent calendar and includes fantasy books, hot drinks and other items. The other one I got myself was…
Paperchamber – bookish advent calendar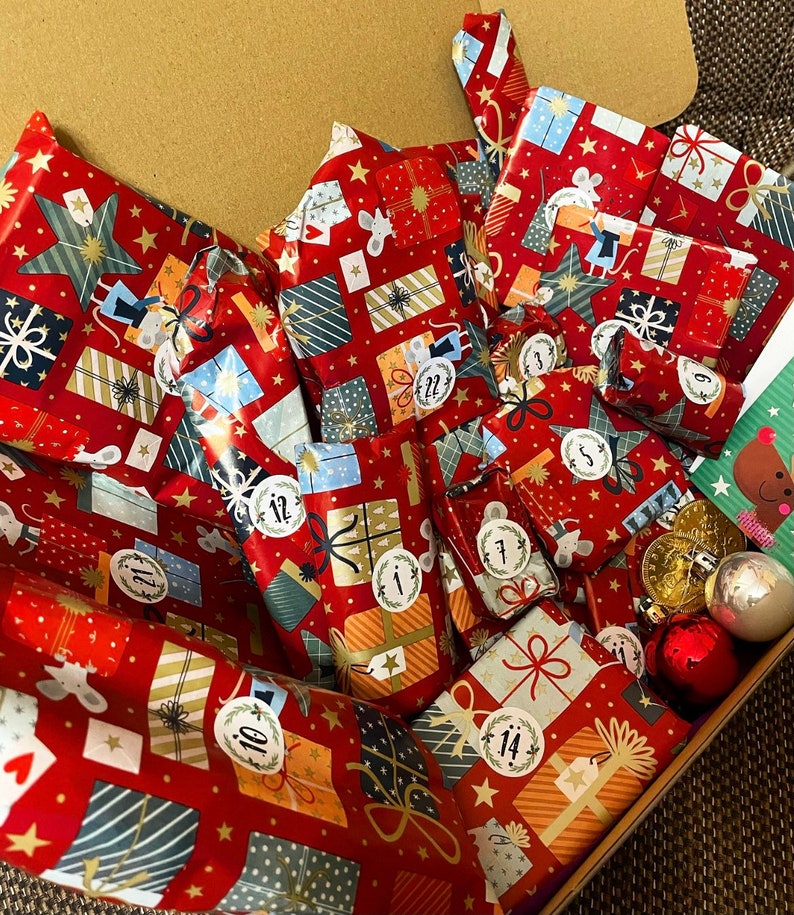 This box cost me £24 because I chose the option that included twelve gifts and one book, which I think is the advent day 12 gift. It arrived a few days ago and although I haven't opened it yet the little touches that came too were really lovely and I am very excited to start opening them up.
That's it for today's Bookmas blog post, I'll be back tomorrow, the 3rd December, with some fun Christmas book trivia.