Happy Monday bookish people! And Happy Valentine's day! Today I wanted to bring you some of my opinions on the couples – or characters that are often shipped together in some cases- in some of the books that I have previously read.
There may be spoilers in this post so read at your own risk.
Dangerous Remedy by Kat Dunn – Camille and Ada
Camille and Ada are already dating when the book begins and there is a lot of tension growing between them throughout the book and I enjoyed the relationship because they seemed to be struggling through real problems that readers can relate to even though it is a fantasy book.
The Beautiful by Renee Ahdieh – Celine and Sebastian
These two have an enemies to lovers thing going on which I really enjoyed. They are both very strong and feisty characters that bounce off each other. I think their relationship fits well within the plot and doesn't take over. I am looking forward to seeing how these two characters develop in the rest of the series.
Optimists Die First by Susin Nielsen – Petula and Jacob
This was one of the first books I read that fit properly within the contemporary romance genre. It has a simple enough story but it is full of heartache and delving into characters with mental health issues that are also trying to navigate a relationship. I liked the build up to Petula and Jacob getting together but their relationship throughout the rest of the book was difficult to read about because I didn't completely understand the struggles they were experiencing.
The Wisteria Society of Lady Scoundrels by India Holton – Ned and Cecelia
Again these two characters start off as enemies which I love in books, also the reason they meet was one of my favourites in the books that I read last year. Their personalities lend to some very sassy dialogue and I enjoyed their pairing. The only thing is that both of them love their freedom and don't seem the type to be in committed long relationships.
To Kill A Kingdom by Alexandra Christo – Lira and Elian
To be honest this book didn't get much emotion from me, it was an average rating from me and so I didn't feel that much for either of these characters or their relationship. I feel that the two characters were thrown together to make it into a Little Mermaid retelling but actually neither of them fit together well in my opinion.
The Starless Sea by Erin Morgenstern – Zachary and Dorian
I don't feel like I saw enough of this couple. The Starless Sea is my favourite book ever and I would enjoy any couple that was written into it. It was great to see LGBTQ representation in this book and the only way to describe the way this couple was portrayed is enchanting.
Not Here To Be Liked by Michelle Quach – Eliza and Len
This is another book that I struggled to get any enjoyment from. I felt that the whole romance was forgotten generally or just used to forward the author's views on feminism and the place it has in relationships. I really like Len as a character but I didn't feel that Eliza was fleshed out more than a 2D character.
The Upside of Unrequieted by Becky Albertalli – Molly and Reid
I love this pairing. Reid was one of my favourite male characters until I properly started reading fantasy and he's nerdy and sweet and exactly the type of man I like in books, and in reality actually. Molly is a very interesting character and I enjoyed being taken along with her as she discovered so much about herself and what she wanted.
Stalking Jack the Ripper by Kerri Maniscalco – Thomas Cresswell and Audrey Rose Wadsworth
One of my all time favourite couples. Thomas Cresswell is charming and intelligent and completely annoying but I love him. Audrey Rose is also incredibly intelligent and full of fire and personality, she lets nobody stand in her way and that sets them up for very interesting moments.
Caraval by Stephanie Garber – Julian and Scarlett/ Tella and Legend
Okay so there are two main couples in the Caraval series of books. The first is Julian and Scarlett, which I think are probably my favourite book couple ever. They start as enemies – do you see the trend starting here?- and develop feelings later but I love that Scarlett struggles to trust him, it fits perfectly with the plots and if there was a lot of tricks happening I would have trouble trusting him too.
Then there is Tella and Legend. Currently, I haven't read the third book yet, I don't love them as much. I think they would make a good pairing, he offers her the enchantment and the mystery that she craves but they don't have as much of a spark in my opinion.
Fangirl by Rainbow Rowell – Cath and Levi
I don't usually like romance books but this one I ended up loving. Cath reminds me of myself in a lot of ways, particularly her shyness and then Levi is cheeky and cute and I would honestly love to find a Levi in real life to be with, you just know that no matter what he would be there for her.
Kingdom of the Wicked by Kerri Maniscalco – Wrath and Emilia
Emilia is a headstrong witch who, when her sister is murdered, decides to investigate for herself and summons a demon, Wrath. Wrath is so morally grey that I never know if he's on the good side or the bad and this just draws me to him, the same as it does for Emilia and I think they challenge each other both physically and mentally which is great to see in book characters.
The Lady in the Tower by Marie Louise Jenson – Eleanor and Phillip Stanton
Another pairing that starts off as enemies, I really can't help but have a type. I love the historical nature of the relationship, the bending of the boundaries. He is so charming and charismatic that I can't help but like him even when the main character doesn't. I liked the way this was a slow burn and you saw the moment when it all changed for Eleanor and she realised her feelings.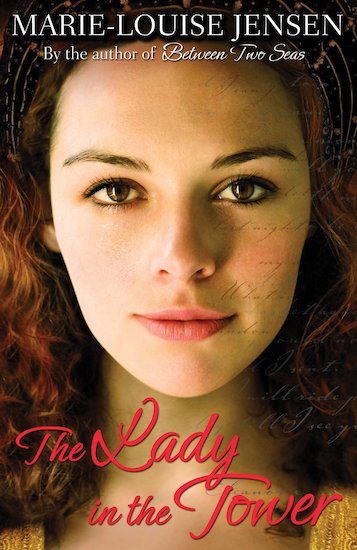 I am going to leave this post here as I have included a lot of great pairings but if everyone enjoys this I have plenty more couples to make a part 2 or part 3!