Happy Thursday bookish people! Merry Bookmas day 16! One of the best things about Christmas is that I get some of the books that I have wanted for a while. My family asks for my list in like September so then I can't buy any of the books that I have mentioned or written on a list before that and it feels great after Christmas because then I can buy books again. Anyway, I thought I'd share some of the books I have asked for this year and I'll also share with you my Amazon wishlist here which has all the books that I want but didn't tell my family about:
On my Christmas list I have: https://www.amazon.co.uk/hz/wishlist/ls/3H1PW8BGD9KF7?ref_=wl_share
From Blood and Ash by Jennifer L Armentrout
Any of the Robin Hobb Books
The Murder Most Unladylike series by Robin Stevens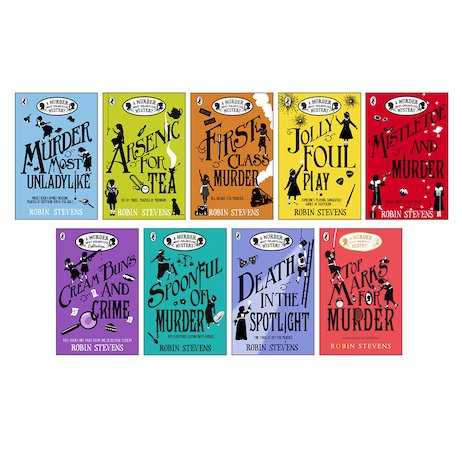 The Scarlet and Ivy Series by Sophie Cleverly
These are the four series' of books that I have put on my Christmas list and I really want to get the From Blood and Ash and Robin Hobb series and if I don't get them I will probably buy them immediately after Christmas.
What books are you hoping for?